Our run-away series takes the Williams Subaru ATC10K Outback on amazing outdoor adventures within 2 hours of Charlotte to check out new running getaways.
Staunton River State Park
It's time to kick off our Run-Away series with Williams Subaru once again! We may have cheated on this one a little bit because it's outside of the 2 hour window, but it's just so docile and peaceful at Staunton River State Park… it was worth the 3 hour drive. Located in Southern Virginia just over the Old North State line, this quiet stretch of land and water is home to over 17 miles of trails for runners, mountain bikers, and horseback riders!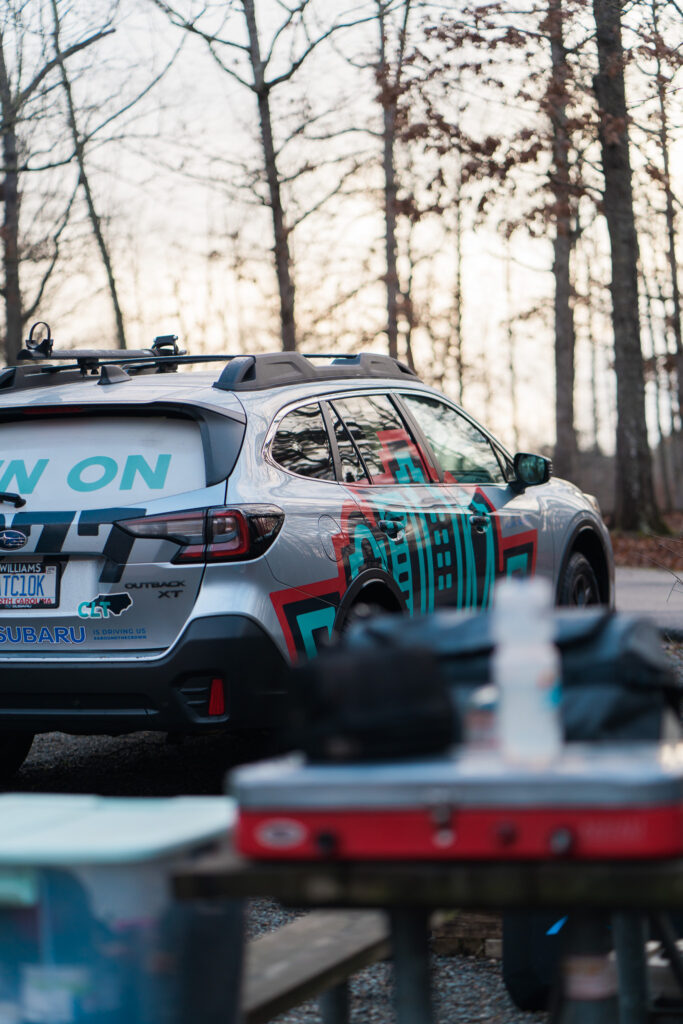 Tucked neatly in-between the Dan and Staunton River, this park is the first state park in Virginia to be designated an International Dark Sky Park and is ideal for stargazing. We took the opportunity to fully enjoy the park by camping two nights and checking out as much as possible. We filled the ATC10K Outback full of warm gear, tasty treats, and enough fun for a memorable weekend with 3 generations of runners.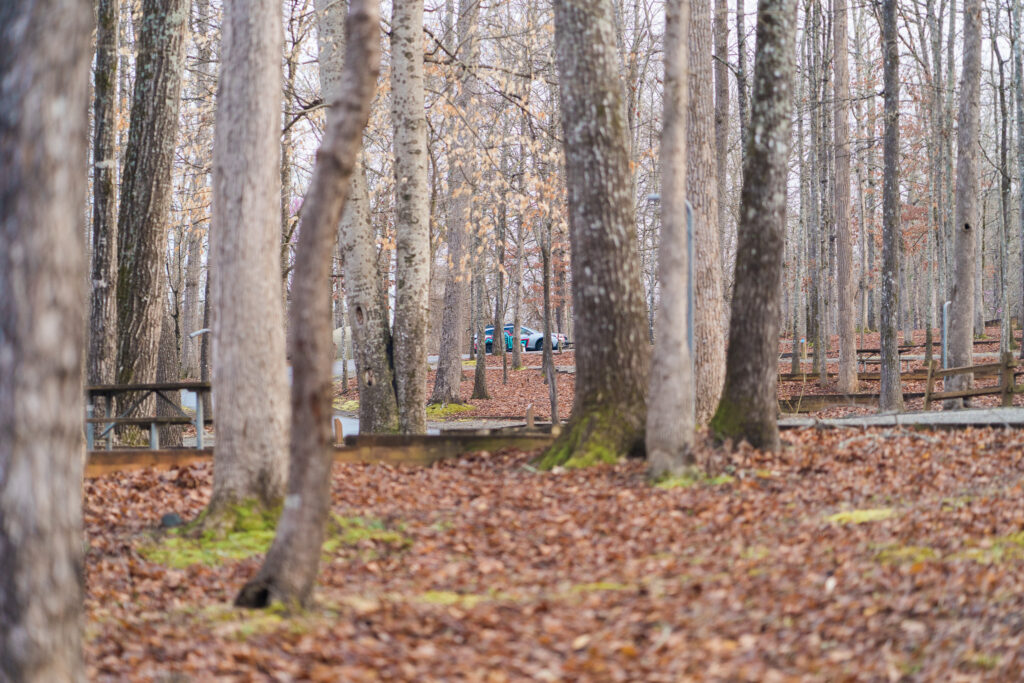 The trails are definitely more trafficked by the equestrian community than the two-legged, however they were still pretty clean and flowy – perfect for the Brooks Catamount. We went with the River Bank Trail to see the majority of the property and then added in the Twin Loops Trail to check out one more option. As the name suggests, The River Bank Trail hugged the banks of each river nearly the entire time leading to stunning Spring vistas around every corner. Each campsite had it's own water spigot so it was easy to prep for the run and the ever-changing elevation forced a welcomed power hike every now and then.
Shoot us a note on Instagram if you have any other suggestions for state parks, trails, or greenways we need to explore next!
Check out more of our "Run-Aways"…