Race Weekend
There are more events to partake in then just the race. Make sure to explore all the fun.
Race Day Parking
Parking locations can be viewed on the map below. Access to and from these parking areas will be limited once the race starts, so have your spectators arrive before the race begins. We suggest arriving at one of these locations a minimum of 45 minutes prior to the race start.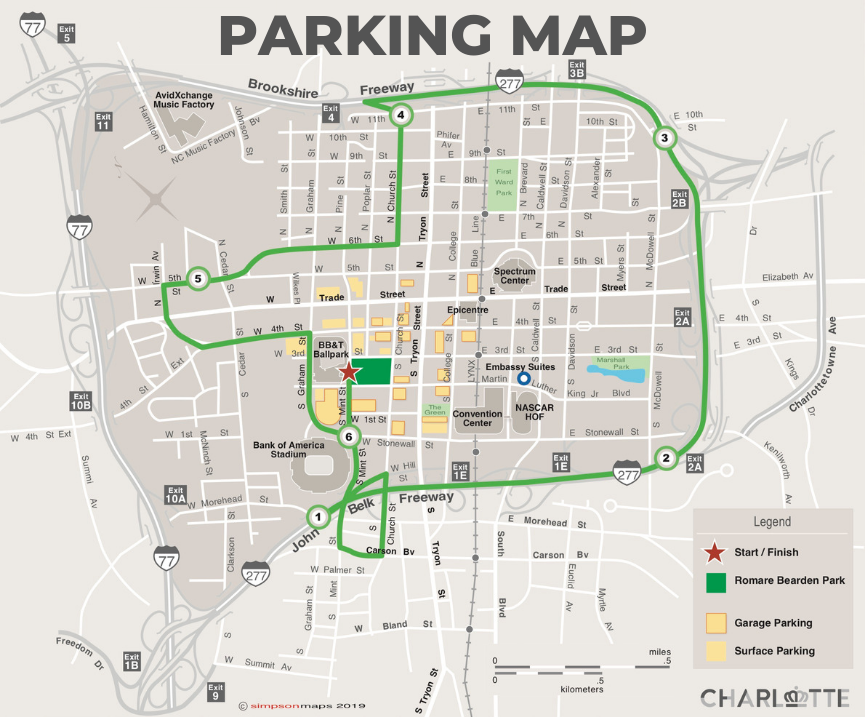 Weekend Schedule
6:30am – Cease Fire Productions gets the party started
7:04am – Around the Crown 10K start
7:15am – Start line closes
7:30am – Charlotte Knights Kids Zone opens
7:35am – Let the party begin! First finisher expected
9:30am – Course closes
11:00am – Finish festival closes
*** THERE IS NO RACE MORNING PACKET PICK UP. ALL PACKETS MUST BE PICKED UP BEFORE 7 P.M. SATURDAY, AUG. 31ST.
Start/Finish Site Map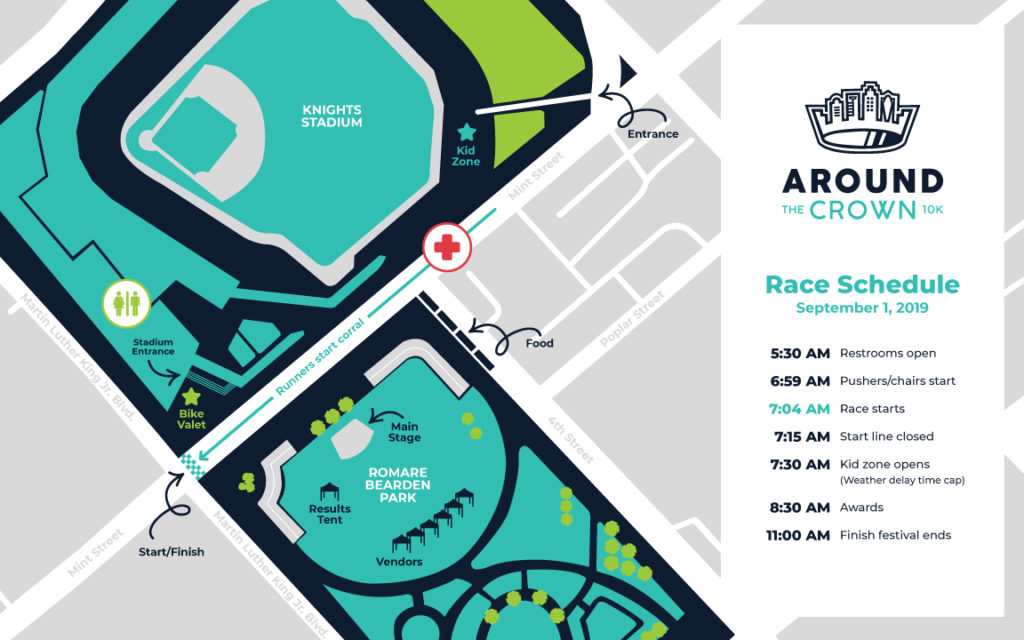 Weather Contingency Plan
In the event of inclement weather prior to 7:04 am, the start time of this event may be delayed by up to 30 minutes. If a delay of more than 30 minutes is necessary and the weather conditions continue to be unsafe for the run, the event will be canceled for all participants.
Athletes will be notified of event changes via email and social media.