We're honored to have founder of runCLTrun and Forward Motion CLT, Lisa Landrum, join the ATC10K family!
The Around the Crown 10K family has been working with Lisa Landrum since Day 1, so this next step in our relationship felt long overdue. From marketing support to head pacer to general community champion, Lisa has moved Charlotte forward with us for years. It's fitting that she is our new Community Director with her work through a variety of projects surrounding our city to help continue to grow our running scene through the youth as well as the marginalized. Needless to say, Lisa is a jewel for our city and we are lucky to have her advancing the Queen City's presence in the industry.
We sat down with her recently to get to know her a little more:
We know there's decades to comb through here, but what is your most memorable run or race?
DECADES to go through, yes, haha! That's a tough one because I've had some pretty amazing experiences with running… but it's got to be Boston. There really isn't another race like that in the world. It was one of the first races that I went into with the goal of having fun and enjoying it — of experiencing the event — and I will never forget the orange slices, Twizzlers and high fives from the kids and people lining the course. And that turn onto Boylston with people yelling for me by name because I had it Sharpied on my leg — I felt like I was winning the whole darn thing.
You're always on the move, so what keeps you motivated to continue to race, pace, and run?
Running keeps me grounded. It is the only thing I do for myself and by my own volition — and that to me is pretty powerful. There isn't a lot in this world we can control, but during our running time, we feel like we kind of have a handle on things. I know that I'm more myself after a run so I guess that is what keeps me going out there. Pacing just brings me a lot of joy because it takes any focus away from me and turns it outward to helping others achieve what they aren't sure they can. That's cool to be a part of.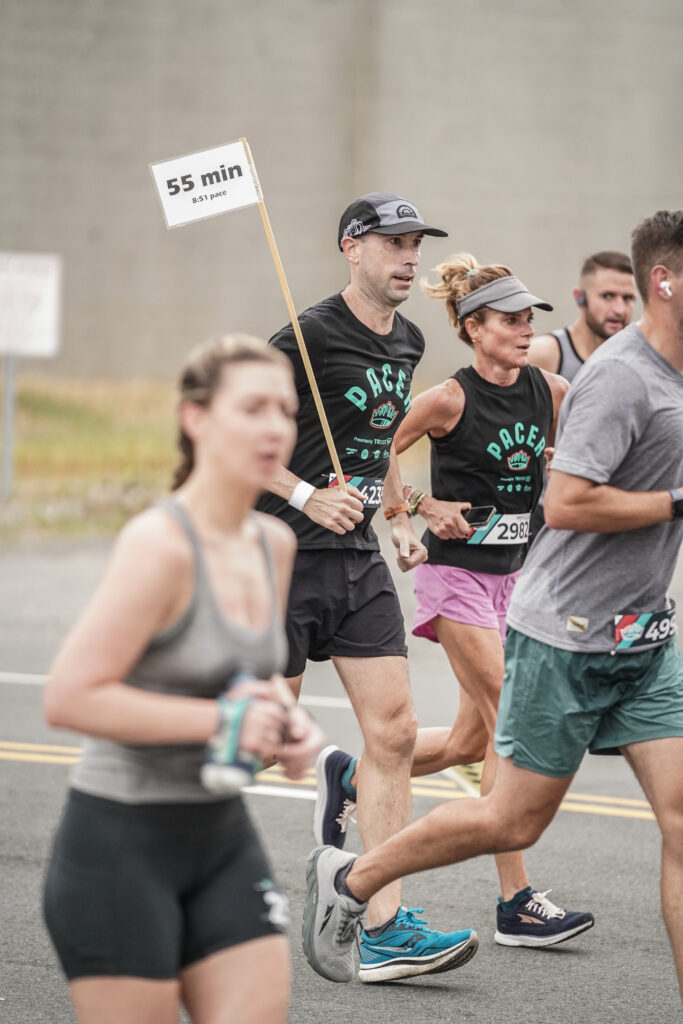 As the head pacer, what advice do you have for those looking to conquer the Queen's Climb in 2023?
That sucker is tough! Since the award is just for the fastest up that little blip, I would suggest taking the first 3 miles as a warm up and running with a slower pace group to help control the pace and hold yourself back. Once you see her, you'll know it's time to dig in, power up that hill by leaning in and driving those arms, and just going for it. After the crest, cruise on in to collect your winnings.
A lot of people think they know Lisa Landrum because of everything amazing you have done for our community through runCLTrun, but what is a hidden talent people may not know about you?
I am an excellent parallel parker. For real.
Most importantly though – you've finished a long run or a race and you're needing calories… what's your favorite post-workout meal?
After I've been taking in gels and candy and tailwind on a long run, it's definitely a big ol' burger and fries. The more condiments, the better. Hold the mayo, though, that's just gross.
Stay tuned into all things Lisa by joining us at our upcoming events and following her on her social: