Training
Before you get to the finish, you've got to first prepare yourself to get to the start line.
Embrace your pace
The 10K distance is very popular with beginner runners, especially those who have done a 5K race but don't feel they're quite ready to take on the half-marathon. As a test of both speed and endurance, this distance combines the best aspects of the 5K and the marathon.

Keep in mind, of course, that there is no such thing as a one-size-fits-all training program. While the 10K training schedules offered here are solid and dependable, you should feel free to tinker with them and make them your own.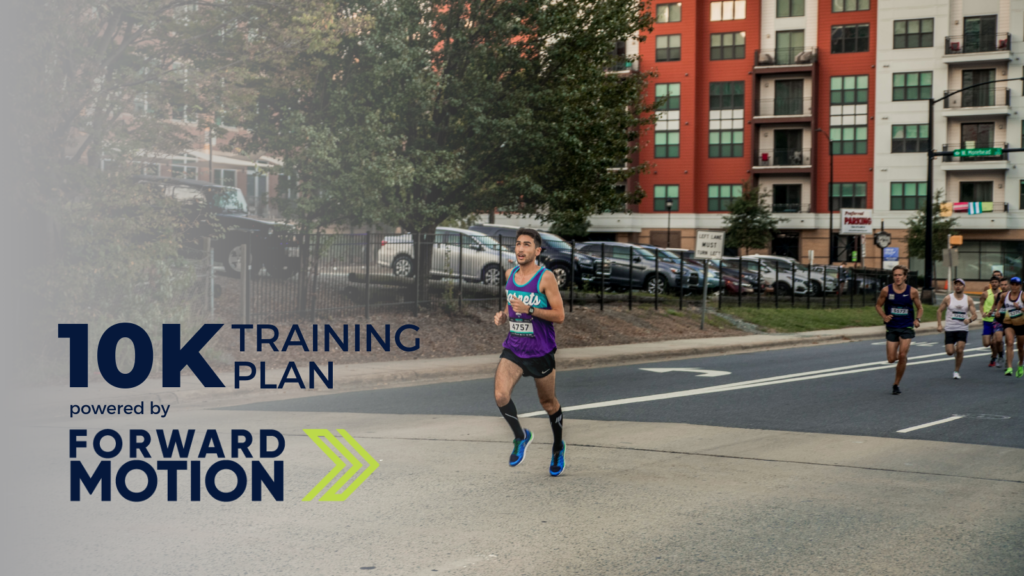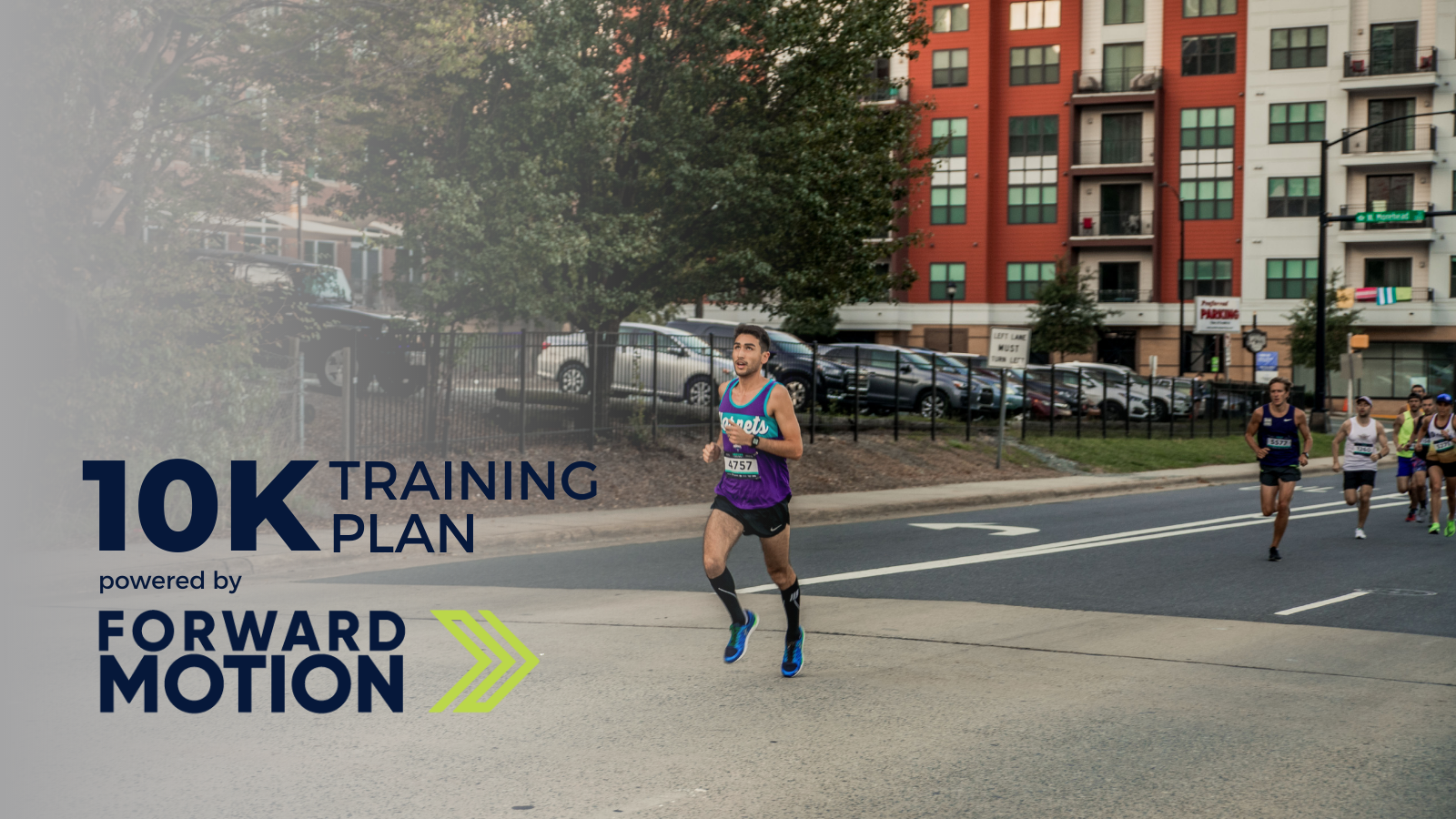 Training Plans
Race day is almost here which means it's time to set some goals, stick to a plan, and execute it on Charlotte's biggest stage! We've worked with Forward Motion CLT (from the runCLTrun family) to confidently get you to start line this year. Check out our options and then download, print, and stick that sucker on your fridge tonight!
Pre-Run Exercises
We teamed up with Carolina Sports Clinic for our 10 week training programs 💪 and we want you crush it! Check out these 5 pre-run exercises to keep you limber during your training and feeling fresh on race day. These include Hip Flexors, Bird Dogs, Single Leg Romanian Dead Lifts, Monster Walks, and finish off with Skater Hops!
Pace Team
We're working with runCLTrun and the Charlotte Running Club to create a pacing team to get you to the finish line whether it's your first 10K or your going for a new PR! We will have pacers for:
45 Minutes = 7:14 min/mi pace
50 Minutes = 8:02 min/mi pace
55 Minutes = 8:51 min/mi pace
60 Minutes = 9:39 min/mi pace
65 Minutes = 10:27 min/mi pace
70 Minutes = 11:15 min/mi pace
75 Minutes = 12:04 min/mi pace
80 Minutes = 12:52 min/mi pace
85 Minutes = 13:45 min/mi pace (Maximum Pace)
Training FAQs:
How far is a 10K in miles?
In miles, a 10K race is 6.2 miles long. Just long enough to make it a solid challenge without breaking you down.
How much time do I need to train for a 10K?
The training period you will need for a 10K race depends on numerous factors, including your current fitness level, your running experience, and your goals for the race. Our plans have you set to complete our race after 10 weeks of training.
What advice would you give a new runner?
Don't do too much too soon. Don't feel like you have to go out and start running every single day. Build up your runs at your own pace. Let the training do its job.