Cheer Stations
We need more cowbell. Come feel the runners high!
Not running this year? Cheer for Queen City's Runners Together with Truist!
Come on out to the official Truist cheering station where we will give runners a push to continue strong through the course! Enjoy Summit coffee and Rico's Acai bowls courtesy of Truist. We'll have everything you'll need to cheer on friends and family including sign-making materials, cowbells and noisemakers, bubble machines and tunes from a local DJ.
Who – anyone and everyone!
When – Sunday, September 1st kicking off at 7:15am. Expecting first runner around 7:50am.
Where – Corner of W. 6th and N. Church – Google Maps
What – The best cheer station complete with breakfast and coffee compliments of Truist!
Parking – Available in Discovery Place right across the street! – Google Maps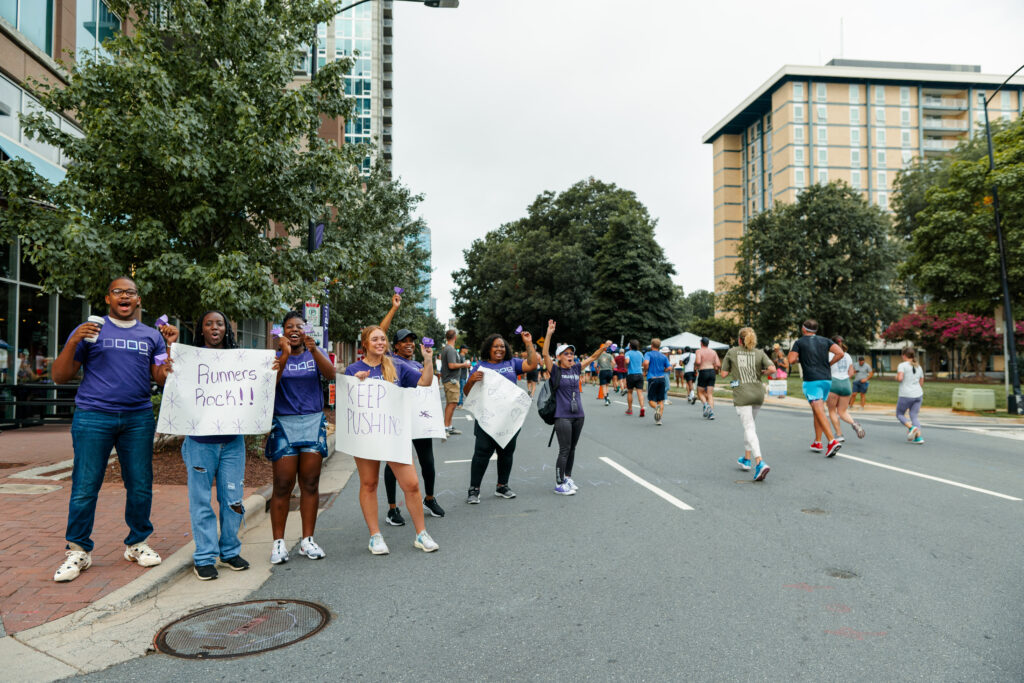 Keep the party going
There are a few other options where families and friends like to congregate to see their runner crushing it on the 6.2 mile course. Most of the overpasses along I-277 will be lined with cowbells, posters, and love for all of those putting in that effort. The main one will be the Caldwell St. overpass as runners finish up the Queens Climb on the north side of I-277!