Adé's Artist Series
Running is an art, not a science.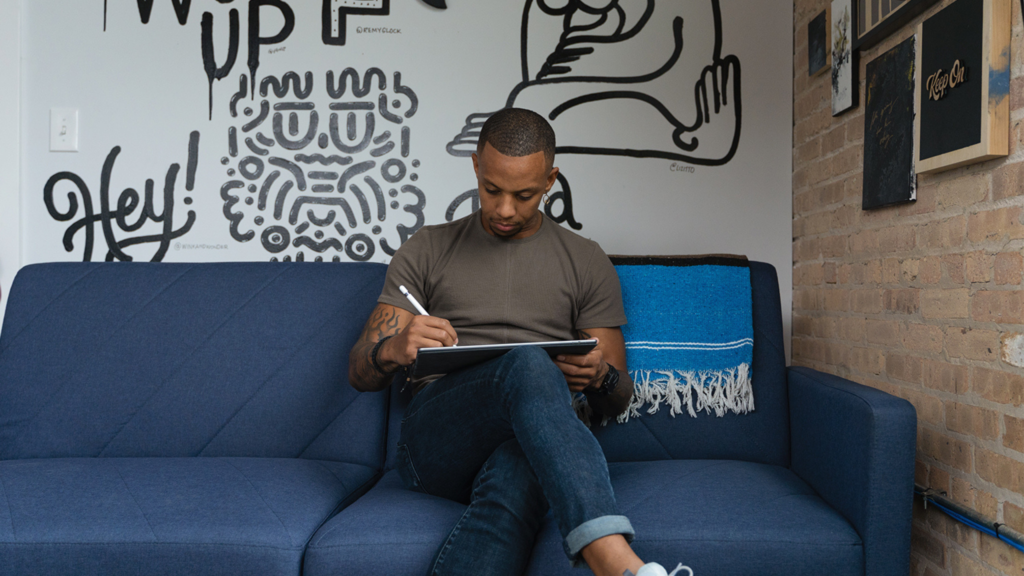 Adé Hogue
In 2021, we worked with the amazing artist and North Carolina native, Adé Hogue who took our medal and participant shirt to the next level. He was based in Chicago, IL, but had ties to the Queen City as a UNC Charlotte alum and it showed in his design work. He wasn't only an absolutely amazing artist, but he also brought life to the active community through running and cycling. Needless to say, he was an easy candidate to kick off our artist series.
In October of 2021, weeks after our race, Adé passed away in a tragic cycling accident. Since that day, we have been searching for a way to pay tribute to him and his legacy. He was a dear friend of the ATC10K team and will forever be a part of the Charlotte running community. We plan to continue our Artist Series in his honor for many years to come by working with friends at his agency and within the lettering community.
Adé's Artist Series will welcome new artists each year to continue his legacy by designing our race swag. All funds raised for those that opt out of a medal each year will go toward the Adé Hogue Foundation. The foundation focuses on providing funding to various areas such as the educational pursuits of fellow creatives, the athletic pursuits of those within the Black cycling and running communities, and supporting underprivileged youth.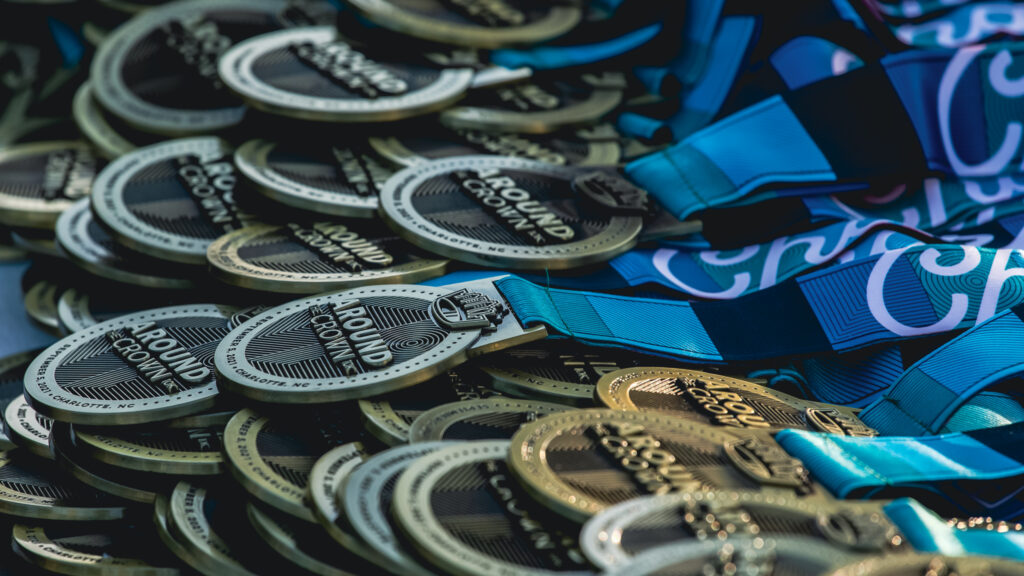 Your official medal for the 2022 Around the Crown 10K presented by Truist
We're excited to debut our medal for the 2022 Around the Crown 10K presented by Truist! The lines of this design were inspired by the many layers of overpasses and underpasses that you'll experience on race day. The type literally goes #AroundTheCrown of the medal with the ATC10K crown itself being the centerpiece of your new collectible.