Beneficiary
We are proud and privileged to have Partners for Parks as our main event beneficiary. The work that they do for the community is truly impactful for Charlotte residents.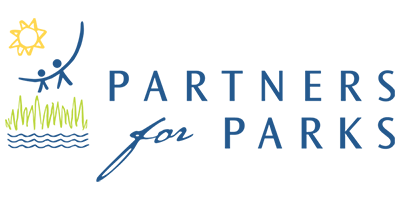 Who they are
Partners for Parks is an independent non-profit 501(c)(3) organization. In Mecklenburg County, they partner with the Park & Recreation Department which preserves and maintains over 200+ parks and facilities covering almost 20,000 acres of parkland. Partners for Parks strives to sustain the legacy of recreation by providing a safe place to raise funds – offering grant assistance to area organizations. They also facilitate community outreach and education to bolster the trails, the parks, the playgrounds, the recreation centers and the natural areas saved and created. Their goal is Breathing Life Into Our Community and ultimately enhance the gifts of beauty and quality of life for the people in our region.
What they do
Partners for Parks works with many community groups who are interested in funding parks and recreation programs as well as park capital improvements in the Charlotte region.
They mainly partner with Mecklenburg County Park & Recreation Department as a fundraising liaison, working with various neighborhood and citizens groups to enhance the county park and recreation programs and structures.
Get involved
There are several ways to get involved with Partners for Parks. Please join us in helping to donate, volunteer, or sponsor.
Donate
With your support, we will make significant contributions to parks and recreation that Breathe Life Into Our Community and make this region a special place to live. Partners for Parks is a non-profit 501(c)(3) charitable organization and donations are tax deductible. Find out more
Volunteer
Serve on our board, a committee, help put on special events, work on projects and grants, advocacy, etc. Some volunteer opportunities are ongoing, others are for an hour or a day. Whatever your skills and interests are, we can probably find a way to plug you in. Find out more
Sponsor
Sponsorship offers the best kind of exposure for your organization, demonstrating your commitment to making this a healthier and more enjoyable community for the thousands of individuals and families that live here or visit regularly, and who love the parks. Find out more