Take your training up a notch
We're caffeinating your training with the help of Summit Coffee with some secret Strava segments and challenges around town over the rest of the summer! Why? Ya gotta keep it spicy when it comes to summer training in the south and Summit Coffee loves running. Did you know that they sponsor elite runners like Ryan Montgomery and host meetups for the Charlotte Running Club and the Atlanta Track Club? Now, let's get to the good stuff… We've got challenges and prizes planned for you the rest of the summer:
The Schedule
– June – Charlotte Summer Track Series Championship Event on Wednesday, 6/28. They're taking it up a notch with a little CASH incentive. The month of turning left will culminate with a championship 1600M, 4x400M, and 100M each offering $200 and some Summit goodies to the winning individual/team! This is how you kick off a Find Your Summit Challenge!
– July – It's one of those Strava segments you hate to love and love to hate… This steep one will put you on your hands and knees, but it'll prep you for race day! We're heading right next to the heroine of the course, the Queen's Climb to get those mountain goat legs burning. Warm up on the Little Sugar Creek Greenway and then head straight up East 11th Street as you peak over at I-277 singing your name. We'll crown the winner at the end of the month with a prize pack from Summit and ATC10K!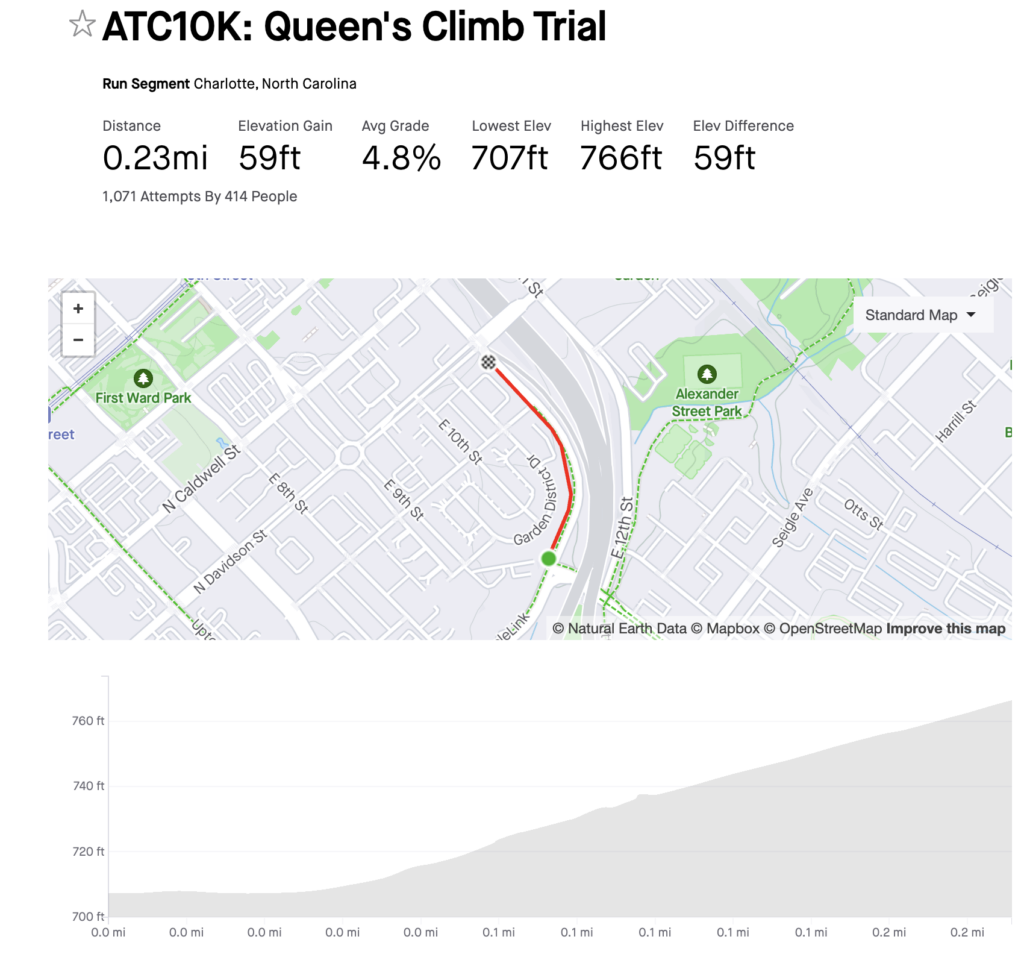 – August – Time to cool it down in prep for Labor Day Weekend
– September – Reminisce about the big day with Charlotte Running Club's at Summit's OTP location on a Friday morning. We're meeting again with our friends at Summit Coffee and this time we're checking out The Plaza cafe! Charlotte Running Club has been organizing an early morning Friday run there for months and it's one of the best in town. We'll be meeting on Friday, 9/29 @ 6:15am to run 3 or 5 miles in the Villa Heights neighborhood!