Another year, another amazing design from our Creative Director. We wanted to take a minute to learn about all things design when it comes to the threads you'll be rocking to the next Charlotte FC game, farmer's market, or brewery tour. Or maybe while you're getting a sweat in on the miles of greenways around the Queen City.
Q: Let's start from the foundation. Why did you go with this shirt color for 2022?
A: I think that there is something classic about a white tee. It allows the design to be the main focus keeping the overall design clean and crisp. I like that this color from Recover is not a pure white and it's more of a twist on it with it being "Natural". Plus, who doesn't love a comfy white tee?!
Q: This is a running race. Why not a tech shirt?
A: We're working to build a community, not just a one day event. We are committed to moving Charlotte forward 365 days a year and happen to open up a highway one day a year. It's about making our city better tomorrow than it was yesterday. You can wear it every day and make a difference, not just when you run.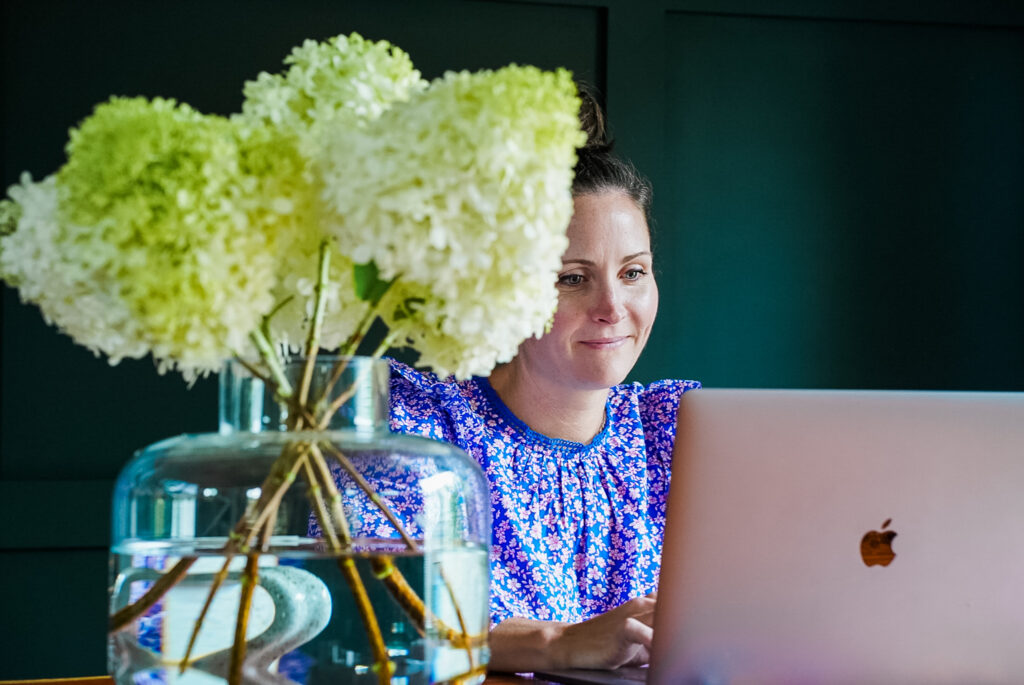 Q: Onto the juiciness. Spill the beans on this design!
A: We incorporated the pattern that we've used throughout this year's swag including our medal, our beer can, and merch. It's all inspired by the interweaving and overlapping of the highway's exit ramps and overpasses that runners get to experience on race day. I really liked the high contrast between our navy and the natural shirt color so we loved keeping it a one-color shirt this year.
Q: Where do you go for inspiration? Any other events, races, designers you look up to?
A: I use dribbble to research current trends outside of the running industry. I try to focusing more on design trends, not necessarily within running, but looking at the larger picture as well as other events within music or cycling. I also look to some of our sponsors with strong brands like Runner's High Coffee as a guide. Lastly, I've learned that inspiration can strike at random times and sometimes I need to not look at a screen for a while and go for a run to see what comes to mind. On that note, time to get a run in!